Trading business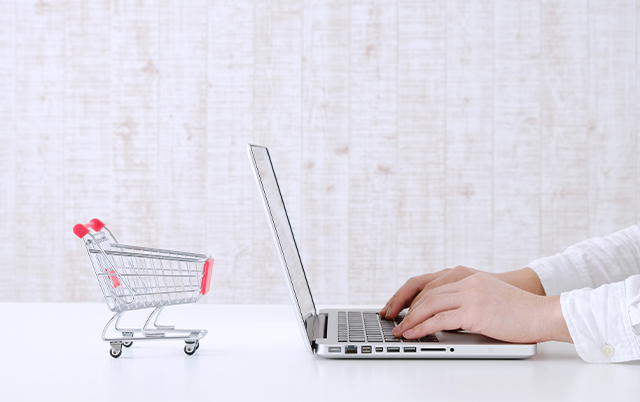 Trading business
Fast Trade is a trading company consisting of three main business pillars:
the trading business, the logistics business and the EC business.
We provide high value-added services to the ultimate consumers by showing each business synergy
through coordination of distribution from the world to Japan and from Japan to the world.
Build our own network
that connects Japan and the world and
develop an exclusive trading business.
We have built our own network with unprecedented speed and quality that connects Japan and the world. Our main business of providing an "importing agency service" realizes a direct flow to the Japanese market by getting supplied by overseas markets and organizing distribution processing for customers' needs through our own distribution route and payment method.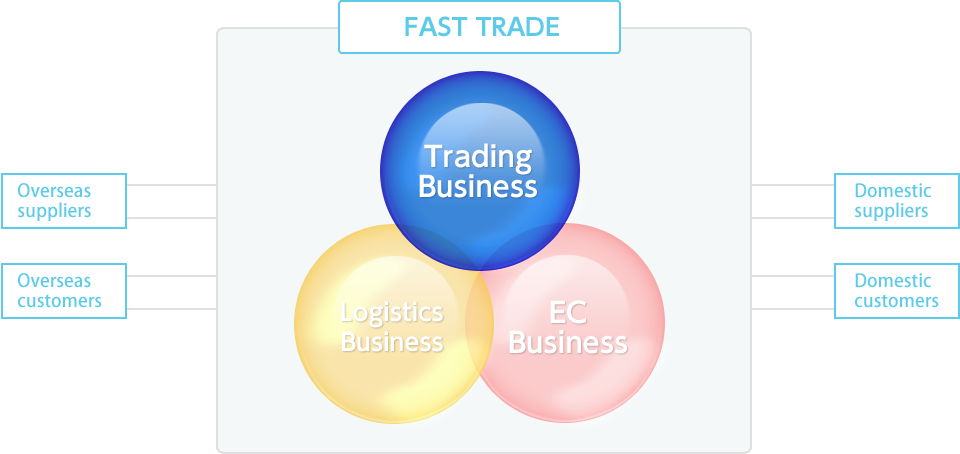 We, Fast Trade began in 2011 as a trading company. We have gained a high reputation in the industry in terms of our importing and distributing business which we have handled since we established selling overseas products on the Internet targeting small businesses. The reason why we have been doing so well is because we provide more added-value than what our customers need by using our powerful network with overseas partners and this remains our company's strength.
Furthermore, we deal with online sales that we have recently gained through our EC business, we act as a stock management company which delivers to customers through our logistics business, in short, the synergy between these three businesses has extended our business and it has been progressing well.