Logistics Business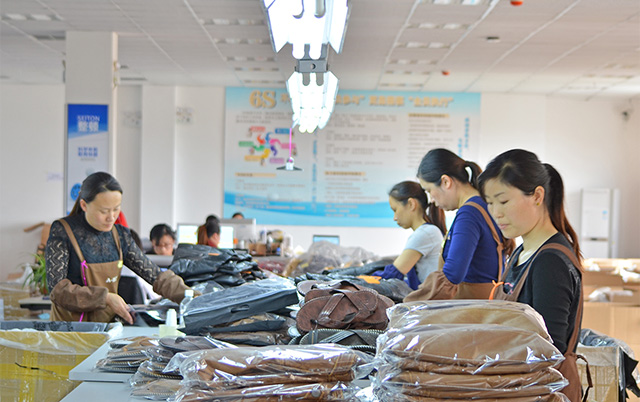 Logistics business
Fast Trade is a trading company consisting of three main business pillars:
the trading business, the logistics business and the EC business.
We provide high value-added services to the ultimate consumers by showing each business synergy
through coordination of distribution from the world to Japan and from Japan to the world.
We propose a total global solution
for the future.
We propose solutions for customers that want to be global in planning, developing, supplying, buying, producing, inspecting, international logistics, sales and selling.
Also, for our domestic logistics operation, we provide a 'fulfilment service' that handles product management after selling and a consumer service in addition to the process above.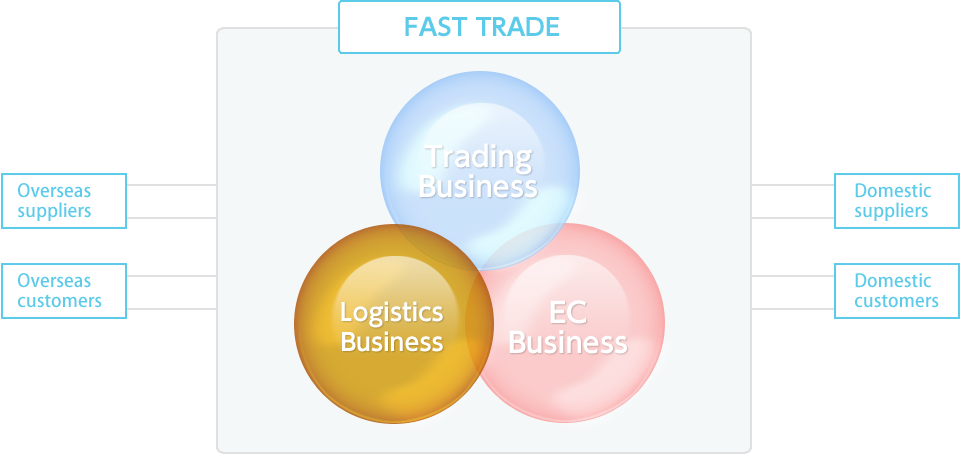 We import products from supplier channels throughout the world and handle various operations regarding logistics. We currently operate from our logistics center established together with Fukui headquaters and we are considering widening the logistics hub both inside and outside of Japan as well as widening the range of products handled and prospective customers for importing and selling in the future.
Fulfilment Service
Based on our own know-how for each process from physical logistics of overseas suppliers to consumer services, we propose a customized logistics solution for each customer.
Most requests from our customers involve uniform control from importing to ultimate consumer services as a streaming process from the top of the river to the bottom. Through our fulfilment service, we have realised Improvement of CS and ES for our customers.
Logistics